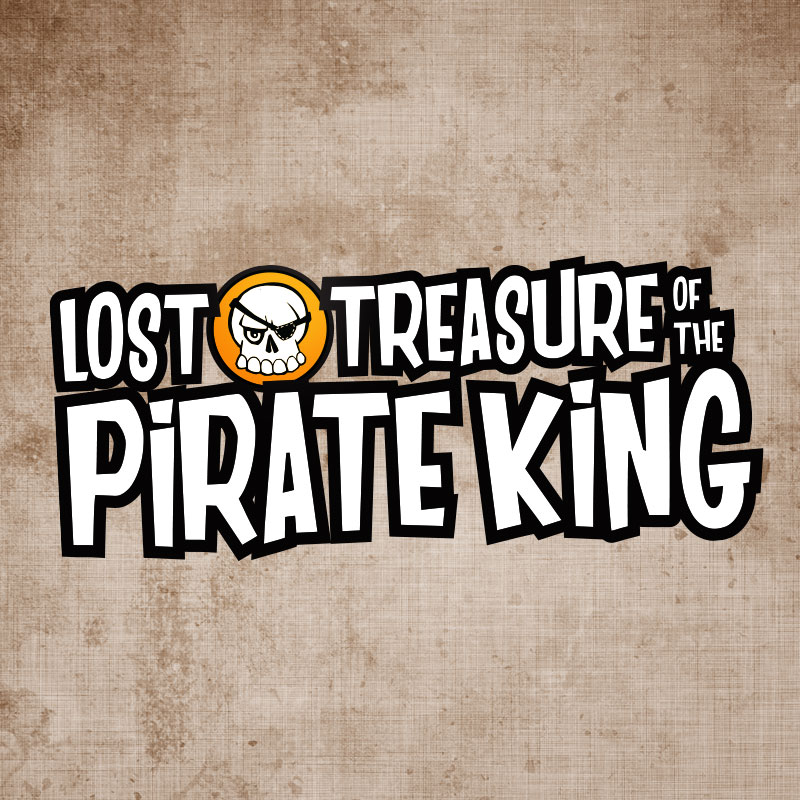 Lost Treasure of the Pirate King
Complexity Level:  Easy (Great For Kids 8 to 9 Years Old!)
The map of the Pirate King has been found! And now it's up to you to solve the mystery. Your crew must work together to use the map and follow the clues. Can you unlock the puzzles and track down the lost treasure?
Interested? Request A Game Now!
---
Game Play
This game is designed to take approximately 45 minutes however, since you're in charge, you can help the game move faster or slower by including obstacles or helping with hints and problem solving. (You will be provided with possible hints and the solution to each puzzle.) Two identical maps are provided for game play with larger groups… You can decide if both should be used.
How Does It Work?
The game will lead players through the 8 small boxes and then to the final treasure chest. The map has a poem that will help open the first box. After that, players will need the map AND the contents of the box to move forward. The 8th box contains the final key that will open the final treasure chest.
Game Setup
The final treasure chest is delivered empty so that you can put something special inside. (ie. loot bags, candy, etc.) Use the emergency backup key (provided) to gain access and put your 'treasure' inside. The 'active' key is hidden inside the 8th box.
You can decide where and how to place the boxes. You can add a 'find-the-box' element to the game by spreading them out and hiding them. Or you can simply place them near the group and have the players sit together and work through the boxes one at a time.
Packing Up
Don't worry about trying to repack the puzzle boxes. Simply put all the pieces back into the container and return to Complex Rooms. Please do not change the combinations of the locks and use the inventory to ensure all items have been returned.