UNLOCK AN AWESOME & PUZZLING EXPERIENCE
Looking for a game night with family and friends or a corporate event spanning the globe? We can help!
"As usual, a fabulous experience… The caliber of the art, props and puzzles are fabulous."
"It was inventive, challenging, so cunning and exceptionally well done. Everything you hope for in an escape room."
– Google Reviews
Thank You!
For five years (Nov 2017 to 2022) we were the home to a series of 5-star Escape Rooms.
Thank you to all our guests for your support, reviews and problem solving! We couldn't have done it without you… and don't worry… We still have some complex ideas up our sleeves!
We Do Takeout!
That's right… it's a game that comes to you! It has real locks, real props and, with multiple kits of the same game, we can accommodate larger groups for competitive play!
Escape Online!
Our Online Games are a full Escape Room Experience that you can play anytime… Online! And, with a private leaderboard and admin panel, we can accommodate groups of ANY size!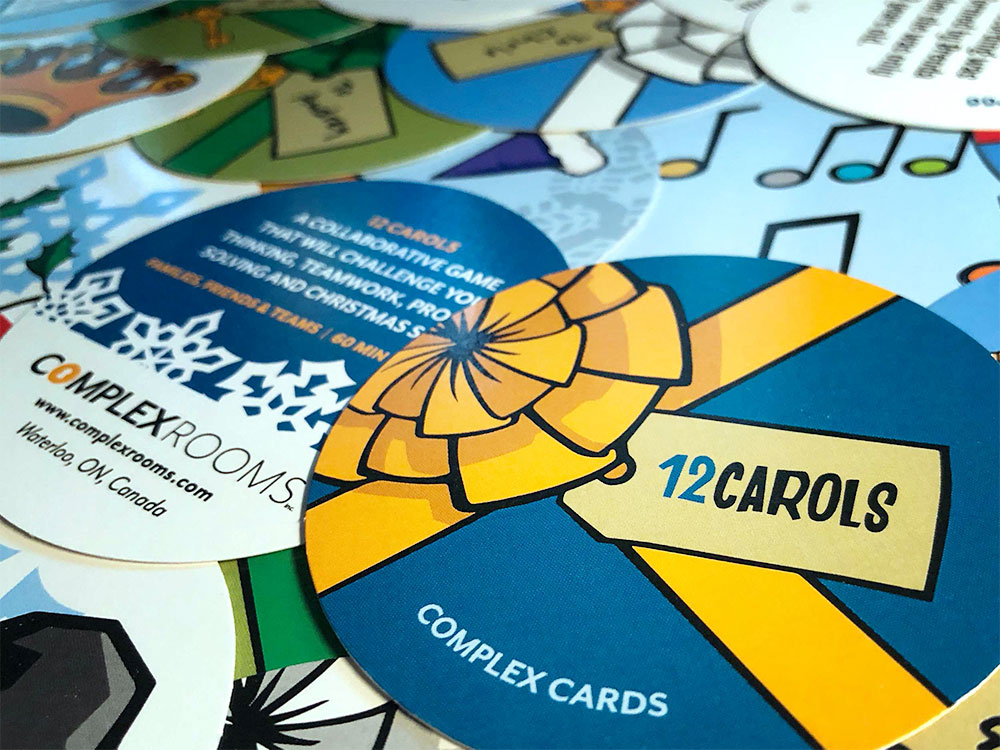 12 CAROLS
This single deck of cards holds the key to a full Christmas themed escape! 
$15 / GAME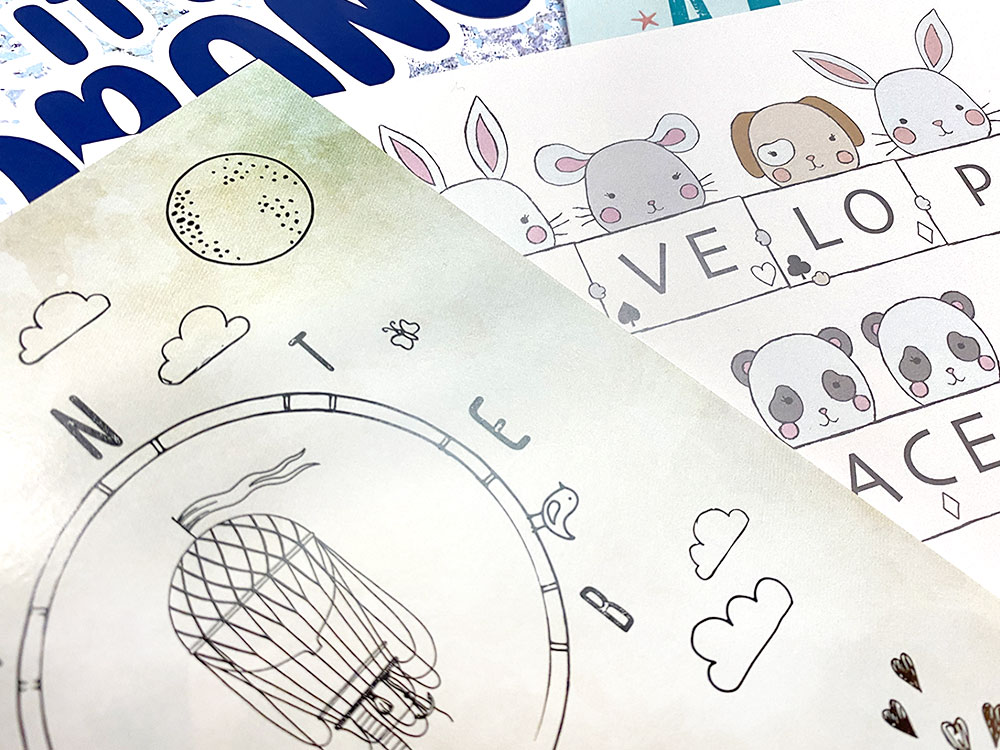 COMPLEX CARDS
Each one of our 5″ x 7″ greeting card sends a message hidden in a puzzle!
$4 EACH | 4 FOR $12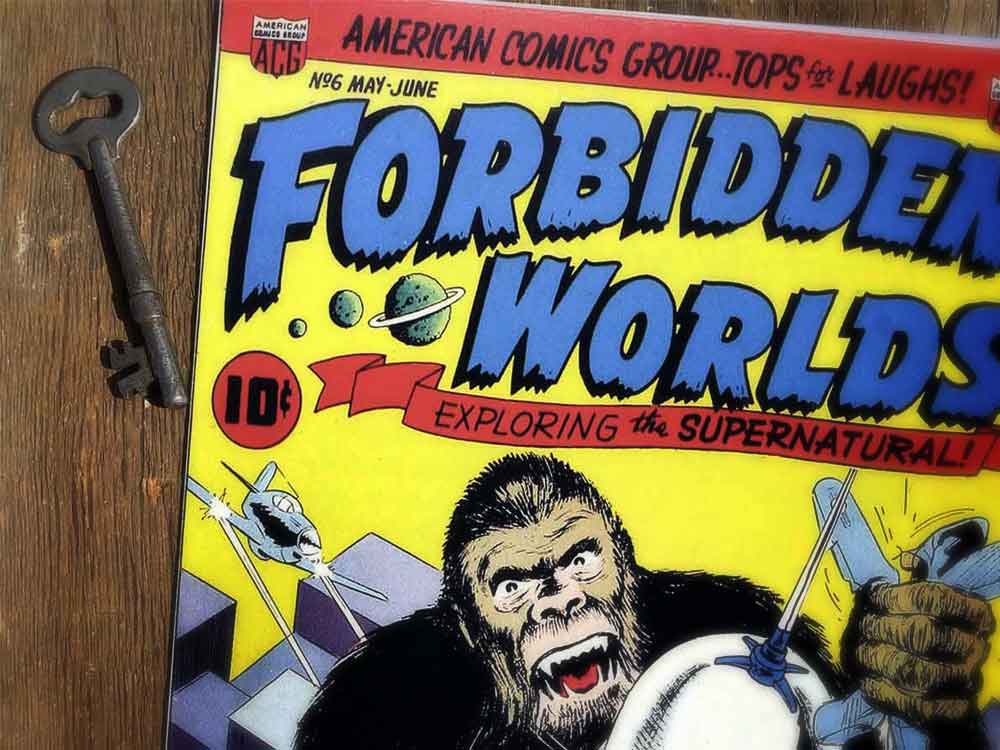 COMPLEX COMICS
Created for the City of Kitchener, this short game can be played online or with an optional printout!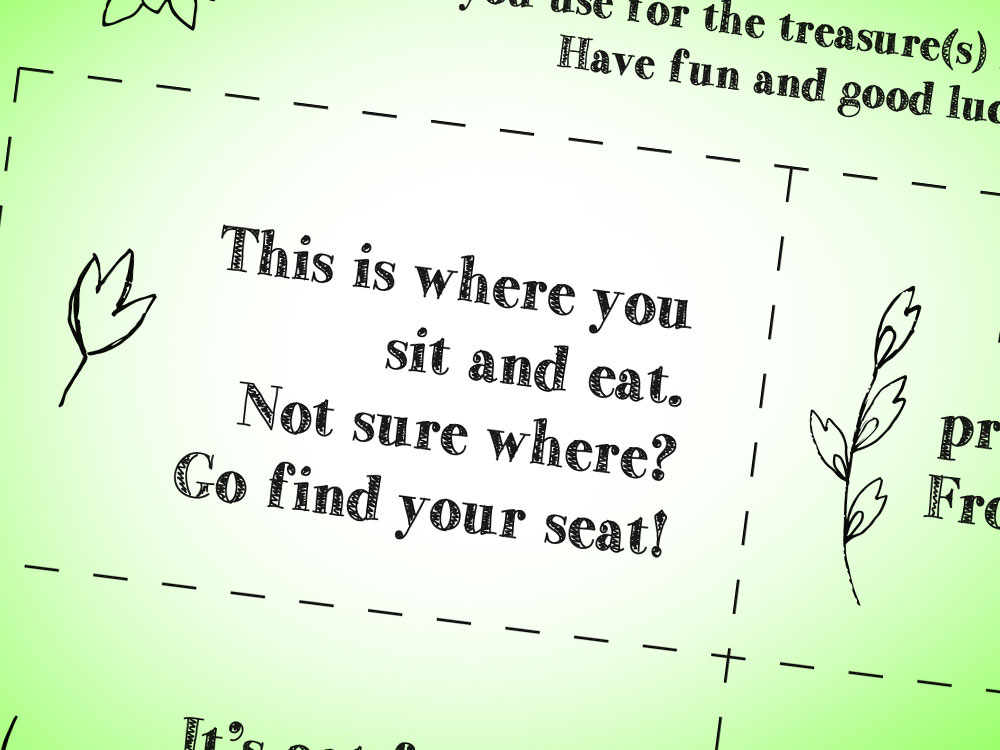 TREASURE HUNT
This spring adventure is ready to go! Print the pages, hide the treasure and start the quest!
FOR AGES 5+