UNLOCK AN AWESOME & PUZZLING EXPERIENCE
But be warned… These are COMPLEX ROOMS!
(Seriously… It's not just in the name.)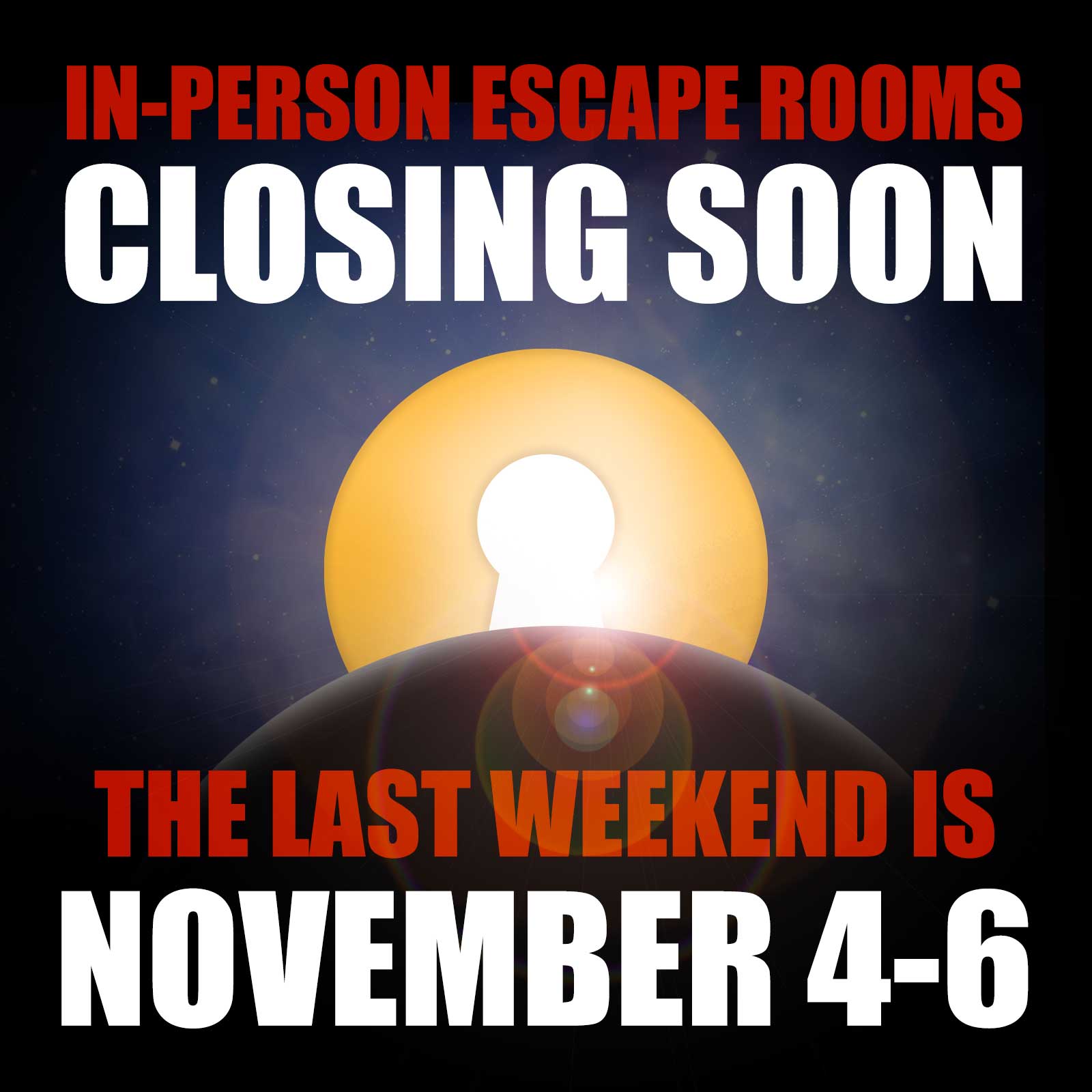 Escape Rooms
---
Please check the booking calendar for availability, book early to guarantee your spot and complete the waiver before you arrive! (And YES! you can request games outside of our regular calendar!)
At this time we are scheduling our staff to be onsite for confirmed games.  if there are no scheduled games… we may not be onsite!

"As usual, a fabulous experience… The caliber of the art, props and puzzles are fabulous."
"It was inventive, challenging, so cunning and exceptionally well done. Everything you hope for in an escape room."
– Google Reviews
Complex Situations Need Out-Of-The-Box* Solutions
*Or in our case: out-of-the-room
We've been creating successful and challenging Escape Rooms since 2017 but we've recently shifted our focus to online, take home and custom Escape Room Experiences. So whether you're looking for a game night with family and friends or a corporate event spanning the globe… We can help!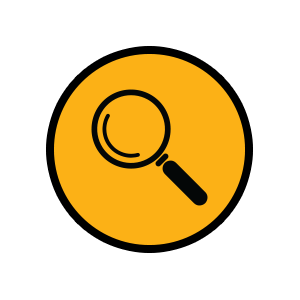 That's right… it's an Escape Room* that comes to you! It has real locks and real complex puzzles. 
And, with multiple kits of the same game, we can accommodate larger groups for competitive play!
*We'll provide the game & you bring the room!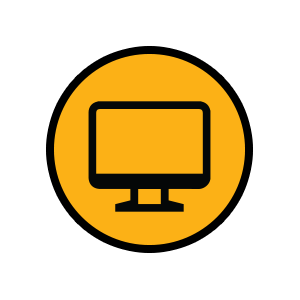 Designed by the same Complex Team… Our Online Experiences are a full Escape Room Experience: Online!
And, with a private leaderboard and admin panel, we can accommodate groups of ANY size!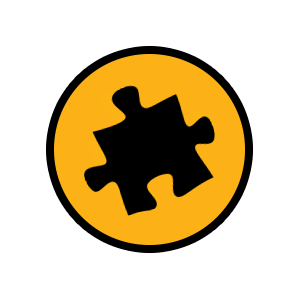 From personalized stories to laser cut props and accessories, our team of makers can create a single puzzle or a whole game experience.
And, with an understanding of current trends and technologies… We can also develop software and apps to help you manage your own adventures.
More Details Coming Soon!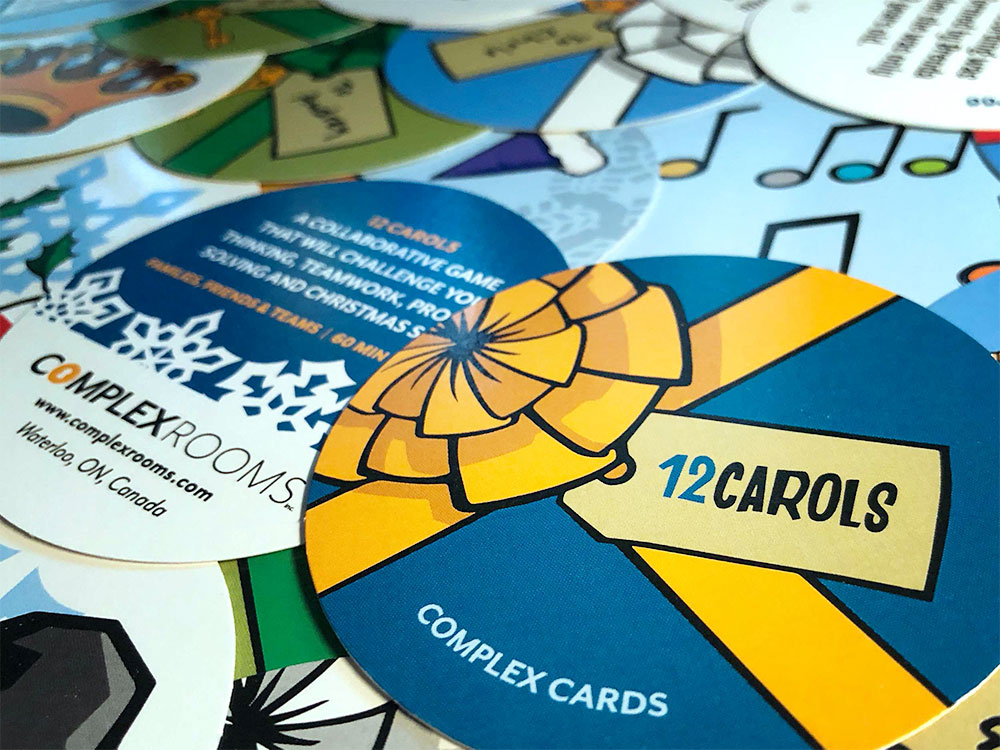 12 CAROLS
This single deck of cards holds the key to a full Christmas themed escape! 
$15 / GAME
AVAILABLE ON-SITE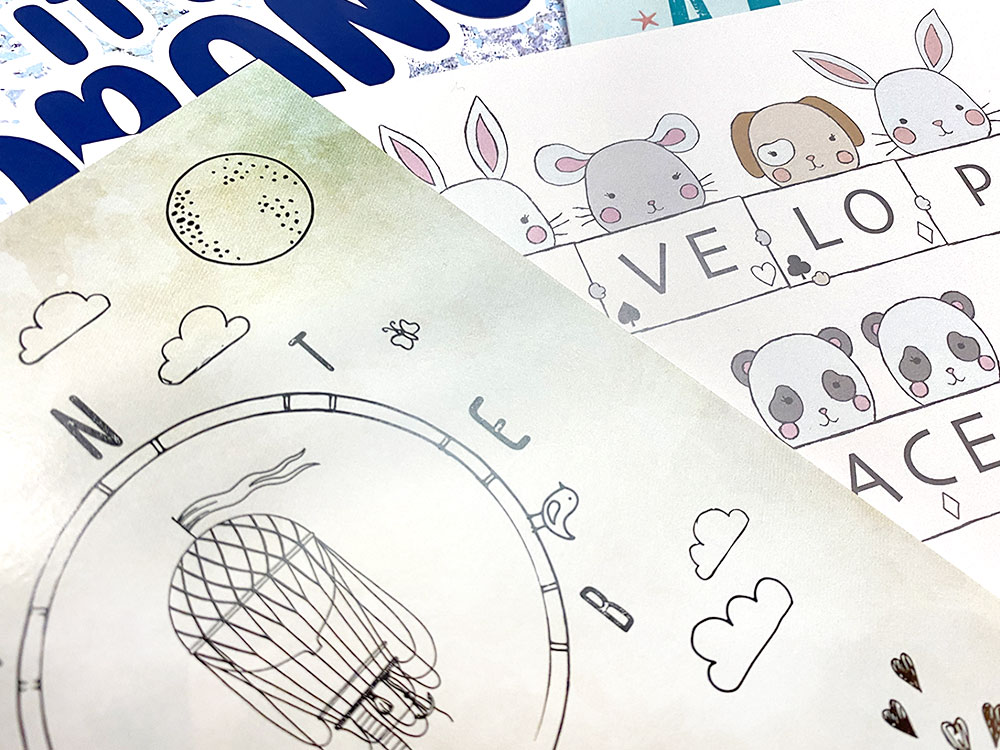 COMPLEX CARDS
Each one of our 5″ x 7″ greeting card sends a message hidden in a puzzle!
$4 EACH | 4 FOR $12
AVAILABLE ON-SITE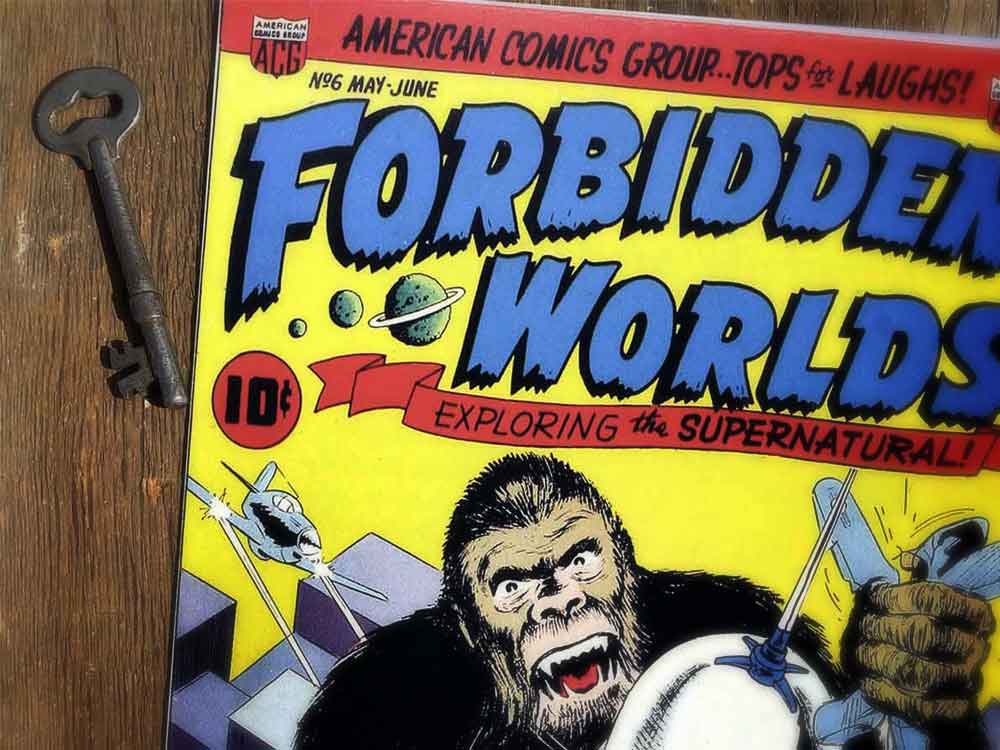 COMPLEX COMICS
Created for the City of Kitchener, this short game can be played online or with an optional printout!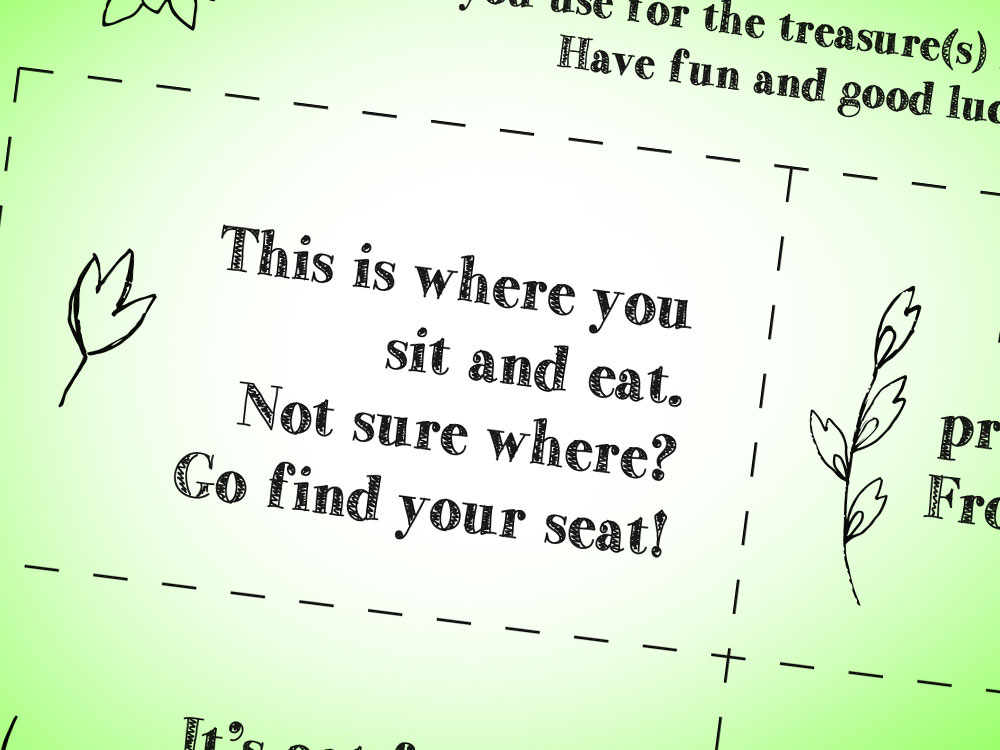 TREASURE HUNT
This spring adventure is ready to go! Print the pages, hide the treasure and start the quest!
FOR AGES 5+
Visiting Us On-site?
Thank you for your patience and support as we strive to create the best experience for you and your team. Please arrive at your scheduled start time and don't forget to complete the waiver!