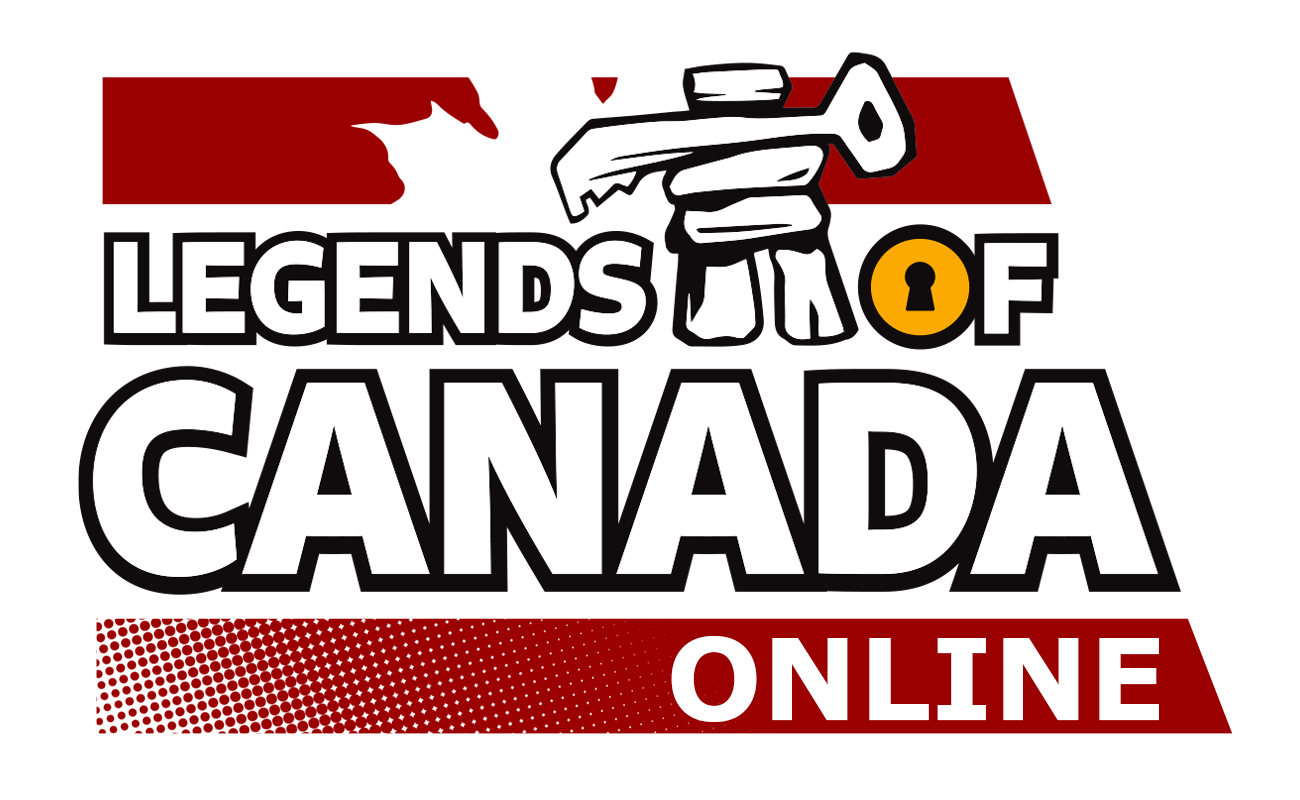 Legends of Canada: Online
Difficulty Level = Quite Complex
This challenging and interactive browser-based game is based on our actual Escape Room! But here… there's no time limit and you can play collaboratively or competitively with players from around the world!
One or more players
$15 + HST / Ticket
Requirements
Desktop –

 Chrome, Safari, Firefox and Microsoft Edge,

Mobile/Touch –

 Coming soon
You only need ONE Ticket – If you're playing on your own just purchase one ticket for you. If you're playing with a team you can then huddle around your computer or share a screen over a group chat.
As proud Canadians we at Complex Rooms believe that our stories deserve a world stage in a venue that rivals the richest kingdoms of all time! Since we don't have that sort of budget… We built an escape room instead!  This game replicates the in-room experience and challenges you to explore the legends, solve the puzzles and escape. No knowledge of Canada is required but, if you learn a thing or two… don't blame us!
Already Have A Ticket?
Enter your ticket code to continue:

Perfect for Groups, Events & Communities!
We can accommodate groups of any size and you can all play at the same time!
Simply break your group into small teams (4-5 players recommended) and assign a team leader. The team leader coordinates a virtual meeting, logs into the game and shares their screen. (We provide the game but you can use whatever video conferencing works best for you!)
A standalone experience with no additional links or materials required.
Self directed so you can play on your schedule, at your own pace at your own level.
A complex game with hints ready to go as needed.
Pause the game (and timer) by closing the browser
60 minutes recommended… but you can play as long as needed to finish!
Group purchases (10+ tickets) will receive a Private Leaderboard and an Admin Panel to manage and issue your own tickets!

10+ tickets: $15 + HST (each)
20+ tickets: $15 including HST (each)
Not sure how many tickets you'll need for your event? No problem! Estimate your maximum number of tickets and your deposit will be 50%. When your event is complete you'll only be charged for the tickets used over the 50%.
Contact us (info@complexrooms.com) to set up your group!
This Month's High Scores!
| | Name | Time | #Hints |
| --- | --- | --- | --- |
| 1 | Team Upwords | 01:38:41 | 3 |