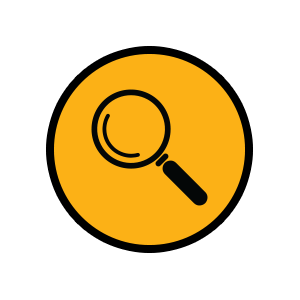 OUR TAKEOUT GAMES HAVE REAL BOXES, PROPS & PUZZLES…
BUT EVERYTHING'S PORTABLE AND THERE IS NO 'ROOM'!
AND YES… THEY'RE STILL PRETTY COMPLEX.
Complex Puzzles
Real puzzles, locks & props!
All games were written by our complex creative team and feature physical props to explore and throw when you get frustrated. (Note: Please don't throw the props.)
You Pick The Teams
Group sizes are up to you!
Just like an Escape Room… We recommend teams up to about 8 players. But don't worry… if you feel like adding a few more… or phoning a friend… we won't tell anyone.
Team Building
Celebrations & Corporate Events!
In your space, our Games Master will run the game, and offer hints as you race against the clock and your colleagues. And, with multiple kits, we can challenge 40-50 players… or more!
60 Minutes(ish)
Start the clock and begin the adventure. But go ahead and pause the timer whenever you want because, from the hints to the solutions… YOU are in control.
$125/ Game Kit
More than 8 players? Consider more games or, if available, additional kits of the same game!
Flexible Pick Up
… in downtown Kitchener. And yes! Delivery is an option!*
(*An additional fee may apply.)
Lost Treasure of the Pirate King
Complexity Level:  Easy (Great For Kids 8 to 9 Years Old!)
The map of the Pirate King has been found! And now it's up to you to solve the mystery. Your crew must work together to use the map and follow the clues. Can you unlock the puzzles and track down the lost treasure?
Request a game using the form below!
Space Invaders
Complexity Level:  Medium
In 1947, an unidentified flying object crash-landed near Roswell, New Mexico… But it wasn't alone. Your team must unlock a Top-Secret case file, root through the archives, and solve an alien language that is the key to our future. Can your team break the code and save the earth?
Request a game using the form below! 
Monsters & Mysteries
Complexity Level:  Medium
Some sort of treasure is hidden in a collection of monster memorabilia… and here's your chance to get rich! Can you unlock the mysteries and find the treasure?
Coming Soon!
Snow Problems
Complexity Level:  Medium
The evil Complex Rooms Puzzle Masters have kidnapped the Gingerbread Man and stashed him away! Can you decode the Secret Numbers of Winter (SNOW) and save the Gingerbread Man before the time runs out? The bag of Christmas Spirit holds the answers.
Request a game using the form below!
Request A Game!
Please fill out the form below and we will respond to your request within 48 hours.