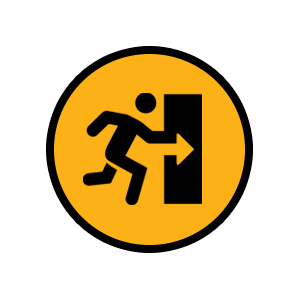 FIND THE TREASURE! ... SAVE THE WORLD! ... OR ESCAPE THE ROOM! THE CONCEPT IS SIMPLE...
BUT THE ROOMS? THEY'RE A LITTLE COMPLEX.
This page has answers to questions + Booking Calendar below!
We are still operating under a reduced schedule and will be distancing groups as much as possible.
60 Minutes
Or quicker if you're awesome!
Please make sure you arrive at your scheduled start time or we might have to cut your game time short.
$25 / Person
Designed for 3 to 8 people!
We know that might want to play with an extra person or two... if that's the case then fill out the special booking request below and we'll see what we can do!
Masks?
Encouraged but Optional!
Would you like our staff to wear masks during your visit? No problem! Simply add a note when making your booking.
Which Game Should I Play?
If you're new to Complex Rooms then we recommend that you play our games in this order... First The Attic & Ninth Trial followed by Monsters or Locked In Time.
What About Kids?
Our games are suitable for all ages but they're not written for younger problems solvers to complete on their own.
Players under the age of 14 will need at least one adult to supervise and be part of the problem solving. Players under the age of 17 will need an adult to stay onsite during the game.
For teams with younger players we recommend The Attic or, if you're looking for a game meant for kids try our Pirates Take Home Game.
What About Families?
While our games are definitely Complex... We wrote our rooms so that they can be enjoyed by the whole family. If you're new to the experience we will always recommend The Attic first and then Ninth Trial.
Is There A Party Room?
Sorry! We don't have a space available for group events. But games are available to take out and play at home!
Can Large Groups Play?
While we may be able to squeeze another person or two in a room we recommend that large groups are split across multiple games. Or, with really large groups (ie. 30-50 people) one of our games could come to you!
Please fill out the form at the bottom of this page to start a conversation about a special group booking.
What about two players?
Our games are (as promised) quite complex... And we will always recommend a minimum number of players. However, if you're interested in trying with only 2 people, please accept this as a warning then book and pay for the minimum of players.
We understand that this higher price per player might frustrate some of you but please understand that there is a cost to keeping our doors open and we do have bills to pay! 🙂 Questions or complaints? Please send us an email and we'll chat. Thanks!
Special Time?
Our calendar is open for regular weekend bookings. If you're interested in something outside of this just let us know and we'll see what we can do!
Please fill out the form at the bottom of this page to start a conversation about a special group booking.
More Questions?
We do not hold regular office hours but we do respond to email regularly. Instead of calling please email us info@complexrooms.com and we'll get back to you as soon as possible.
BOOK NOW!  Pick your game & pick your time!
Looking for a Special Time outside of the regular calendar? Please fill out the form below!
Searching Availability...
Looking for a Special Time or Group Event?
Please fill out the form below and we will respond to your request within 48 hours. If you have questions or problems with anything on this page then please contact us:
info@complexrooms.com